Form #2: Super Lyoto -The Dawn of the Machida Era.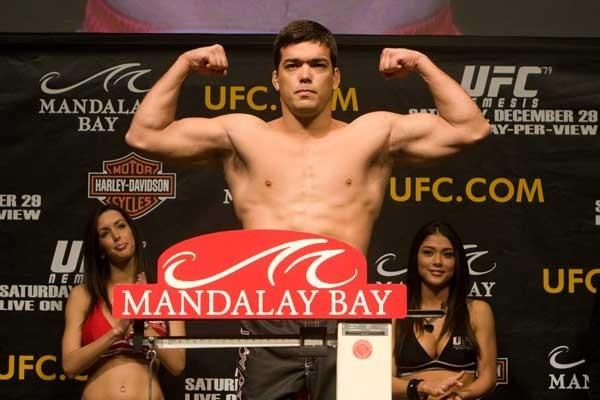 Some would call this form The Dragon's "prime". A major power up from his base form. He weighed in heavier, and was being pressured for finishes. Band wagon fans started to jump on. He got a lucrative sponsorship from Bony Acai a "super" food. He was given tougher fights and put on a streak that would eventually culminate in him winning the light-heavy weight championship.

The very elusive gold foiled affliction shirt wearing predator
This is when Lyoto Machida started to get on the big cards. UFC 79 had 650, 000 pay per view buys and was headlined by Hughes/GSP, and Liddell vs Silva.
Machida gets his first finish in the division. He says maybe Sokoudjou should have been training karate in the jungle instead of kung fu. Says he deserves the title shot. He has beaten the Alaskan assassin, the African assassin, what other assassins are there?

"If I can drink my own pee, then So koud jou" – My random made up quote.
The next fight would be his toughest test yet as he would take on former champion and bellator veteran Tito Ortiz the Huntingtun Beach Assassin. It would be at UFC 84 headlined by Bj Penn(475,000 pay per view buys)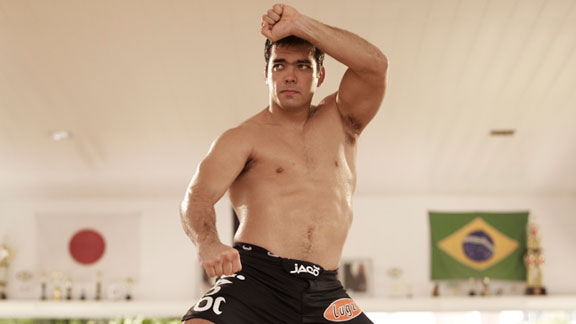 "My father always said to me, Lyoto you have samurai blood.You must fight."
"My style is very different. I adapted my karate for MMA"
"I know Tito talks alot, but I think I can knock him out." – Lyoto Machida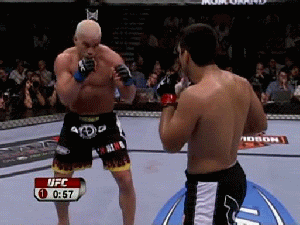 Tito ortiz says to his corner "He's fuckin running the whole time."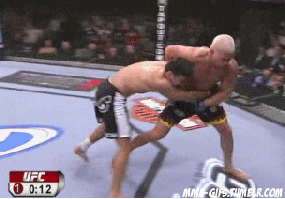 "He's showing he's more than elusive" – Joe Rogan
Before this fight Tito said this was going to be his last fight. Goldberg says Tito needs urgency, this is his legacy, his last appearance, his marketability, his everything. The Dragon doesn't get the finish but he make Tito look slow and old.
Next the UFC would put Lyoto on another big card. UFC 94(920,000 pay per view buys) was headlined by GSP vs Penn 2 and The Dragon was slotted for the co main event. Jon Jones and Stephan Bonnar also fought on the card. Before this fight we were still unsure of Machida's knock out power.
Both 13-0. Two will enter. One will come out undefeated.
The Dragon's English was improving he wasn't translated in hype video. "I want to be champion. I want a title shot, and Thiago Silva is in my way"

"I don't know what this song is but it's really cool." – Joe Rogan during Thiago Silva's entrance.
"The most elusive fighter EVER in the UFC." – Goldberg during Machida's entrance

"It's like they can't help but fall into his trap" – Joe Rogan


This was the first glimpse of Machida's incredible power in the UFC.


"He's got a great package, and it's an unusual one" – Joe Rogan about Lyoto Machida at UFC 94
"I am very happy to be here, Thiago is a tough guy but today I was better than him. I love my fans. Las Vegas," America when I fight here I feel at home." The Dragon
He would feel at home again as he was scheduled to fight Rashad Evans(18-0-1) in Las Vegas, for the light-heavy weight belt. This time he was the main event for UFC 98(635,000 pay per view buys) The Karate Kid's whole life had been leading up until this moment.
link to countdown video – https://www.youtube.com/watch?v=AfvG-LZJSGE

"I have spent my whole life to become champion. That moment is finally here."
"My philosophy is the same as a samurai. To get hit without getting hit."
"My body is my sword. My mind is my blade. Without them I would be nothing."
"Rashad can't defend my style. No one can." – Lyoto Machida.
During Machida's walk out Joe Rogan says he hasn't been hit by a power shot since BJ Penn in 2005. Two undefeated fighters meet once again.

Rashad's corner tells him if the crowd is booing than you are doing the right things.
"Listen to the chants for Machida" – Joe Rogan UFC 98
"He leans and then he leaps forward,and he's been doing it since he was a baby." – Joe Rogan
"That was the old philophy of karate. That you could kill a man with one strike." – Joe Rogan
Thank you for coming. Now I want to keep this belt for a long time."
"My Era is Karate. Karate is back!"
"If you have dream in your life go ahead, it is possible, go ahead! – Lyoto Machida
Shogun Rua vs Lyoto Machida at UFC 104(500,000 pay per view buys) was a war that should always be remembered. A controversial decision for some. We got to see Shogun at his very best, and The Dragon at his best. Neither backed down as they battered each other for 5 rounds.
(Highly reccomended for seeing the hype around the two at the time) link to UFC 104 countdown – http://www.ufc.com/media/UFC-104-Countdown-pt-1?id=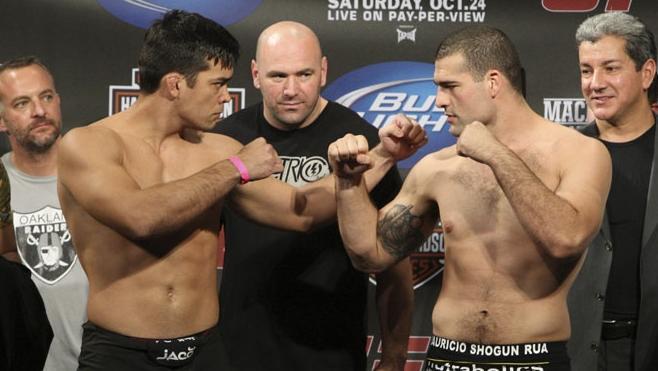 "I knew in my heart that winning the belt was the easy part. To be a true champion you must defend your belt." – Lyoto Machida
Machida trains on his fathers farm in the countdown. He says the 1 days worth of training there is worth 3 days elsewhere. His wife says that he is changing already, learning english and wearing nicer clothes.

"Tonight Lyoto Machida will be coming out to a song his father made" – Joe Rogan
"He's like a video game character and I think thats why people like him" – Joe Rogan

"Could we see Lyoto Machida lose a round for the first time ever in the ufc?" – Joe Rogan
Lyoto Machida won the Unanimous Decision that night, but it was a close fight. Joe Rogan thought Shogun won it. It was one of the best striking displays ever. Before this The Dragon had barely been hit. Rua took him to battle and made him show his heart. It was something that Machida wasn't used to. We got to see another side of the Dragon. This fight forced his transformation, and that brings us to our next form.
TO BE CONTINUED Stay tuned for Volume 3 and 4 and BONUS FORMS