UFC ushering in a new Era of health and safety at UFC 200.
You may have heard about some of the new weight cutting rules in Joe Lauzon's vlog. You may have also heard that Jon Jones was pulled from UFC 200. These things may not seem related at first. But both a sprung from the same path that the UFC started on many years ago. Let's discuss it.
The UFC has always been a trailblazer when it comes to mixed martial arts. Everything from trying to create the unified rules to helping get martial arts legalized all around the world. It has been on the same path for years, trying to legitimize itself as a major player in the world of sports. When it comes to fighting, this means making our sport safe so that it doesn't seem so barbaric to the masses. We argue this sport is relatively safe when it comes to other sports like football and boxing.
Ever since Zuffa took over the company in 2001 The sport has had a lot of opposition because of the nature of fighting and it's connection with violence. If fighting was to survive it would have to be a sport and not a circus act. 1997 was when weight classes were first introduced and this marked the beginning of cleaning up the sport. Gradually the unified rules were introduced, and used in states that did not have a governing athletic commission.
In 2011 UFC offered it's first healthcare. Dana White said it was a "substantial expense" and they were "stepping up in a major way like no other promotion has ever done."
They gave the fighters a $50,000 per year plan outside of the usual fight night insurance. Some think this was done as a way to combat fighters having to get a 2nd job to cover some of their medical expenses. On The fighter and The Kid, Brendan Shaub hinted at Shane Carwin never quiting his engineering job because at the time the UFC didn't have the same benefits. He was refering to when Carwin fought Lesnar in 2010. It was a concern, and it was addressed.
It was announced January 2014, Zuffa would extend out ongoing support for the Cleveland clinic in its studies of head trauma.
UFC Chief Operating Officer Laurence Epstein said "By partnering with the Cleveland Clinic, one of the world's leading medical research institutions, on advanced studies aimed at not only preventing long-term brain injuries, but also identifying those predisposed to them, the UFC demonstrates true commitment to the safety of all professional athletes".
In 2015 the UFC announced a partnership with USADA and independent organization under WADA. This premiere drug testing organization promised to rid the sport of its drug problem. which in recent years had been abused by TRT, TUEs, and lack of athletic commission support.
Lorenzo Fertitta Chairman of the UFC said "Earlier this year, we vowed to take a leadership position on key areas impacting our sport, fighter health and fighter safety" He went on to say "After months of hard work, and the addition of Jeff Novitzky, we have taken the opportunity to not only launch an elite anti-doping policy, but to invest, develop and deploy a year-round Athlete Marketing and Development program focused on the preparation, performance and education of our athletes."
Jeff Notvisky was named Vice President of Athlete Health and Performance. Some of the fighters that have been caught by this drug testing program include Frank Mir, Yoel Romero, Lyoto Machida, and most notably recently. Jon Jones was removed from a title fight because of a provisional suspension.
At the same conference the announced a partnership with Fusionetics, EXOs and a renewed dedication to the Cleveland clinic.
UFC Chief Operating Officer Lawrence Epstein commented "We are thrilled to work with EXOS, as we further our commitment to provide our athletes with access to resources that will allow them to maximize their career windows"
"EXOS, an organization with an incredible track record of success with elite athletes, they'll learn new and innovative ways to optimize their performance and protect themselves from injury."
"I honestly feel like I have a support system from the UFC which feels awesome" – Kelvin Gastelum
[Source for exos quotes]
"It's further proof that the UFC treats their elite athletes like elite athletes should be treated." – Forrest Griffin
"UFC is not just a company you work for, this is showing they have another layer to them as far as being concerned for their athletes." – Kamaru Usman
Exos facilities will be offering lessons on health and nutrition and strength and conditioning. This is going to take the athletes and the coaching of this sport to the next level. With a crackdown on drugs in full effect, and the education of the fighters in process it was time to move on to the eradication of weight cutting.
Ever since the introduction of weight classes, wight cutting has been one of the most dangerous and controversial aspects of Mixed Martial Arts. The idea of weight classes is to make the game fair and safer by taking away size advantages. That much makes sense. But fighters aren't coming in at their natural weight. A long the way fighters started losing as much water weight as possible to give them the size advantage in the octagon. The point of the rule is to eliminate the size advantage. So at first it was used as a possible cheat.
Fighters will sit in saunas and take Epson baths trying to get every last drop of sweat out of them. This can allow them to shed 15% of their body weight. This practice is extremely dangerous for the fighters and could wreak havoc on their internal organs long term. It is also dangerous short term because fighters who are dehydrated have less brain fluid which usually help protect the brain from concussive forces. Going in to a fight dehydrated can lead to a increased chance of getting concussed and getting a brain injury.
So if it's so dangerous then why are fighters doing it? The simple answer is that it has become a cyclical pattern. It is assumed that your opponent will cut weight, so you cut weight so not to give him the perceived advantage. Both guys trying not to let the other guy get the advantage while actually harming themselves.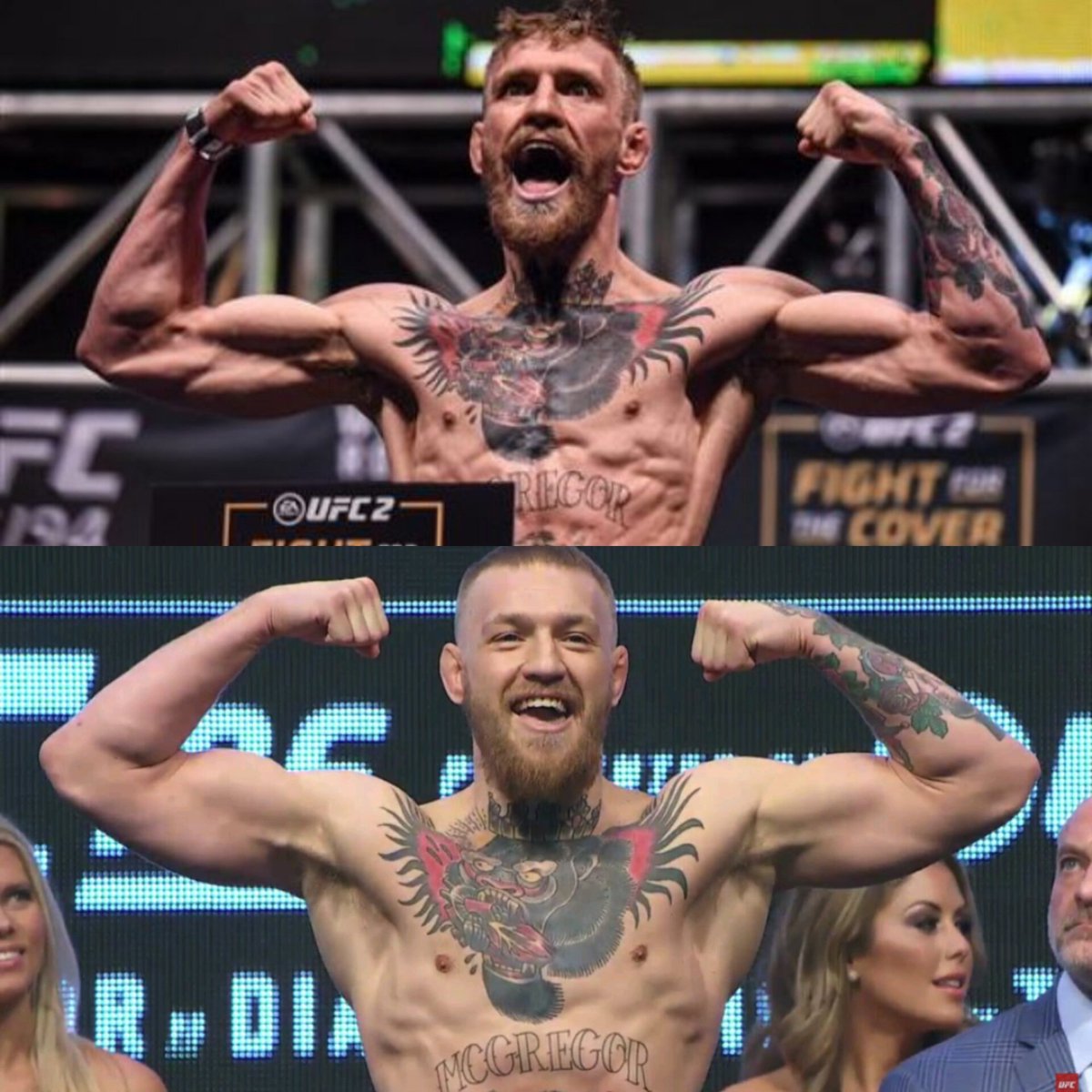 That's a sad truth about where we were in terms of weight cutting in MMA. But we are now witnessing the dawn of a new age. At UFC200, the UFC is implementing new measures to help eradicate some of the weight cutting damages that have plagued our sport for decades.
The first thing to go was IVs. It used to be that a fighter could use an IV to help them get back some of the water they had lost in the cut. Because of anti-doping standards so that fighters can not mask anything that they are taken IVs were no longer permitted. Some fighters had a problem with that but we will talk about that later.
At UFC 199 the UFC introduced a new weight cutting rule that would have the fighters weigh in at an earlier time. They could weigh in at any time before 10.AM this gives fighters more time to rehydrate before they have to fight. Fighters all seem to be in favor of this new rule and now the UFC is trying to make it standard with all athletic comissions.
At UFC 200 they started taking new precautions. Fighters must check in for fight week at 8% of their fight weight. There will be a doctor checking vitals heart rate and blood pressure which can help monitor levels of dehydration. They also began offering rehydration after the weigh is with food that doctors say is optimal for rehydration.
[embedyt] http://www.youtube.com/watch?v=K-q7ZZu5pEs[/embedyt]
The UFC is also spending millions of dollars to build a new training facility for fighters in Las Vegas. A 184,000 square foot facility, more than 30,000 square feet dedicated solely to the training area, and also including sports science facilities, sports medicine facilities and a performance gym.
"Let's say I blow my ACL out, what normally happens with us is, we send these guys to the best doctors, they get their ACL done and then they go home. You don't send Tom Brady home when he blows his ACL out. You make sure the guy is getting rehabbed because you need him back and you need him healthy. We didn't do that. We didn't know. We weren't educated on it. But now we know." – Dana White
This center won't be done until 2017 but it is definitely a great investment and a step in the right direction. The first thing on this plan to take effect was USADA level drug testing.
But even with all the UFC has done some fighters have had their complaints about the steps that the UFC are taking. It has been argued that by taking away the IVs you are actually making it more dangerous for the fighters because now they cannot get the water back in their system quick enough for the fight. It's been something that fighters have been doing for years and this would force athletes who have been doing it this way for years to change their method.
It has also been pointed out that by making a fighter be 8% of their weight when they show up fight week makes the fighters have to cut weight and malnourish their body for a longer period and could actually harm the fighters. The message is clear from the UFC, don't expect to get the size edge by cutting alot of weight. They have been burned in the past by guys like Johny Hendricks, and Rumble Johnson.
Some even have controversy with the drug policy stating that it is too strict and that people are going to lose their livelihood over things like over the counter supplements. Only time will tell what kind of effects these changes will make on our sport.
Now Zuffa has sold the company and we enter a new era but we hope that the new bosses have an equal dedications to the health and safety of our athletes. You can have your opinion on what you think of Zuffa, but I think they did a great job at transforming this sport. Something no other organization has been able to do or could do. I am grateful to Dana and the fertitta brothers who created this industry that we all are a part of an love.
So that's it folks thanks for reading. Let me know on twitter or in the comments if there is anything that I missed. Until next time Nerdz, I'm out.